True Lemon Recipe #15 – True Lemon Pumpkin Roll
A Thanksgiving favourite Canada, this is a great make-ahead dessert, and perfect for holiday celebrations.
Say good-bye to stale lemon juice in fake, plastic lemon bottles, dried up and left over lemons wrapped in plastic, fruit flies, seeds, sticky counter tops and more. True Lemon is truly awesome. In fact, click here for 22 Ways To Use True Lemon Every Day.
True Lemon Recipe #15
 

–

True Lemon Pumpkin Roll

Ingredients:

For the cake:

3 eggs
1 cup sugar
2/3 cup canned pumpkin (not pumpkin pie filling)
2 packets True Lemon dissolved in 1 tablespoon of water
3/4 cup all-purpose flour
1 tsp. baking powder
1/2 tsp. ground cinnamon
1/2 tsp. ground nutmeg
1/2 tsp. ground ginger
1/2 tsp. ground cloves
powdered sugar, for rolling

For the filling:

1 (80oz package) Neufchatel cream cheese, softened
1 cup powdered sugar
1 tsp. vanilla

Directions:
Grease a jelly roll pan (or use a large sheet of parchment paper that comes over edges of pan). Preheat oven to 350 degrees.
Cream eggs and sugar in a mixing bowl. Fold in the canned pumpkin and True Lemon juice. Add the the flour, baking powder, cinnamon, nutmeg, ginger, and cloves. Mix well.
Pour mixture into prepared pan, making sure to spread into an even layer.
Bake in preheated oven for 15 minutes, or until toothpick comes out clean. Quickly remove from the pan by turning upside down onto a large kitchen towel sprinkled with powdered sugar. (Or if you used parchment paper, pull parchment off pan and flip over onto towel coated with powdered sugar.)
Immediately roll the cake with the towel right inside. Cool in the towel on the counter. While cooling, cream together filling ingredients.
When the cake is completely cool, unroll and spread with filling. Re-roll (without the towel) and cut into slices. Top with a dollop of whipped cream or a sprinkling of powdered sugar.
Notes:
If not serving right away, wrap up in tin foil and store in refrigerator. Perfect for making ahead of time! Recipe adapted from Yummy Healthy Easy and provided by True Citrus.
Have a favourite True Lemon Recipe? Please share!
Print This Article
---
Also in News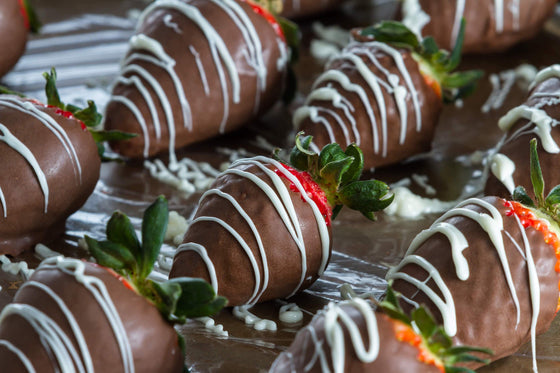 If you're looking for a lighter Thanksgiving dessert this year Canada, these chocolate-dipped strawberries are perfect. This fabulous dessert also makes a great hostess gift.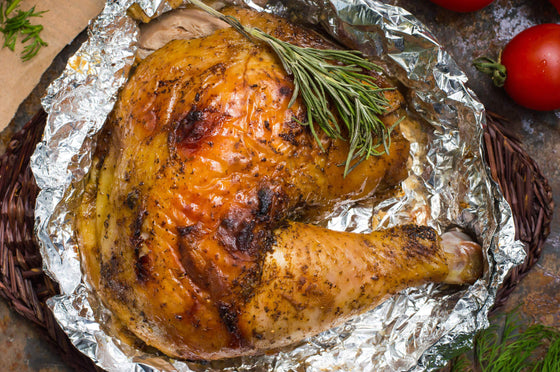 Canada, this is an excellent marinade for Thanksgiving turkey or chicken. The meat needs to sit in it overnight, which makes it a flavorful shortcut to use before cooking. Simple to make, just marinate ahead of time for baking or grilling when you get home.
This one is soooo good Canada! Make the dressing and poach pears early, then assemble the salad in a large bowl to leave in the fridge overnight. Wait to add the goat cheese until just before serving. This salad is a classic fall pairing of walnuts, goat cheese, and pears, but with a twist: spiced fruit poached with True Lemon and True Orange.